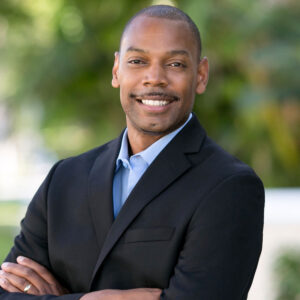 Tenere Williams is a Senior Associate in the Elizabeth Clark Group at Douglas Elliman Commercial and is based out of the firm's Beverly Hills office. Tenere's 18 years in the real estate world has allowed him to build a business that is predicated on helping individuals, estates and families increase their net worth through the sales and acquisition of cash flowing commercial real estate.
Tenere's expertise lies in 1) creating real estate portfolios for new investors and 2) helping to transfer equity from the sales of existing properties to higher performing properties in better locations that yield higher cash flow for veteran investors and 3) helping buyers identify and acquire properties that fit into their overall investment strategy.
Prior to jumping on the sales side of real estate as an agent, Tenere spent 10 years as a commercial loan underwriter working for financial institutions such as Cal National Bank, Luther Burbank Savings and Freddie Mac's Commercial.